Epistle Four
Much more of the silliness from us ....
OOPS ... here we are sitting in a beautiful site in Kentucky --- blue sky overhead, about 22C ... and trying to remember what happened when we had our last few days in St. Andrews and headed south.  What happened to the time?  What happen to us in the last two weeks?  Gawd alone knows fer sure ... but I'll try to remember....
St Andrews is indeed a beautiful spot.  After we posted the last epistle in the Seafarer Internet Cafe, we wandered down the street and found a little restaurant on the water and had some of the best clam chowder we have ever had.  The soup was creamy and reminded us of the chowder used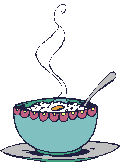 to get on the BC Ferries ... a reference for you old timers who are reading this.  We decided that if they could build a clam chowder like this, then we could trust them to do a great job on the lobster lunch we were planning for the next day.  Well.... the chowder was good ....
We have grown really fond of ST Andrews!  The town itself is quite quaint and the people are so laid back and friendly.  We were wandering down the main drag and ran into a real estate office and, of course, we just had to look at the prices of homes here.  For $200,000 cdn you could buy an older, very large, semi waterfront house suitable for a B&B.  In fact, there was one for that price that was already set up with 4 bedrooms and a positive cash flow. 

Tempting we thought.  Let's see, sell the house in North Van, move here, take over B&B for the summer time and then in winter, head south.  I can think of a lot of worse living conditions....
The next morning was hard for me to endure.  Lobster for Lunch .... will 12:00 ever come?????  To work up an appetite, we wandered through the stores we missed the previous day and met all kinds of people.  One woman who ran one of the tourist trap stores has a daughter living in Surrey (I immediately apologized for Surrey -- she understood).  Her daughter was a nurse and not surprisingly, we learned that the attitudes to the Canadian Medicare System here reflect almost to a "T" the disgust we all feel in BC.  Someday, some government will listen to the people and make the changes we all are demanding.  Until then, we have "Crouton" and his "far too loyal" henchmen in Ottawa....YECH.
Finally, it was 12:00 and we headed for the lobster showdown.  We took a picture of the view from our table as we waited for the entrance of the "beast from the sea". 

The people in the next table to us turned out to be from Princeton and Kelowna, once again pointing out how small the world actually is.  They had flown into ST John and headed here as fast as they could.  They too loved the area.  On the topic of tourists, the town was jammed with tourists from the P&O Cruise Boat in St John.  They were bussed down for the day and were heading back that afternoon.  They provide St Andrew with a lot of their income in the shops.  But, back to the lunch ...
As it was 24 degrees, Oct 1st,  we sat outside and worried about a sunburn.  Eventually, the Lobster came.  "Quelle Disappointment!"  They were about 1 lb each and were as tough as old leather.  Apparently, it is the "soft shell" season which is when they actually molt their old shell and grow another.  The meat at this time is "not on a par" with the usual hard shell, but I had asked for hard shell, and they said that they would get us a couple of "good" ones.  With the lobster came a huge dinner of potatoes and veggies that, I guess, they hoped would make up for the quality of lobster.  I cried all night ..... but on a very full stomach.  I reconciled myself with the thought that there was always Maine.
We went for a day wander around the area between St Andrews and St Stephens looking for trees changing and picturesque covered bridges.  It seems that the summer was very dry and hot so the trees did not get a chance to store much sugar and so far, this Fall, it was very warm and the trees didn't know that it was time to change colour.  We found some clumps in valleys and away from rivers which had began to change, but the vibrancy we remember from our last trip here was missing.  We did find 3 or 4 covered bridges but they were a little disappointing.  In Maine they are tourist attractions and so are maintained as such.  Here, they are functioning bridges on small roads used mostly by farmers.  As a result, they are not as picturesque as they might be. But what the heck, they were built 60 to 100 years ago.  (In fact, the graffiti was prove of this salient fact). 
I guess, you can tell from all this that we really like this area.  But, after a week of this, we had to think of leaving and heading to the US.  So ... we got up on Friday Oct 4th and got ready to leave.  The temperature was -2 and there was ice in the water trapped by the awning over the main slide out.  Time for  warmer climes ... as Bill Herold said .... "If your furnace comes on, you're lost!"
Going across the border there was some silliness worth a comment.  St Stephens is a very small town with the border crossing having only two lanes and two guards.  As we pulled up with our duty free booze prominently displayed, the guard made us pull into one of the spots used for cars. The truck lane was "full" of truck. Well, with 3 inches on one side, 2 on the other, and gawd alone knows how close we were to the roof of the check point, he has us stop.  Nicely, he asks us to get out and open the Folly door which necessitates putting down the steps.  Well, with even fewer inches to spare, I comply as nicely as I could.  He doesn't get on board, but rather a young girl officer dressed in combat fatigues with the quick draw revolver prominently displayed on her hip, nimbly leaps inside ignoring the steps.  After several minutes of her prowling around inside, remember the two slides were in so there was little room for her to poke around, out she jumps with a triumphant grin.  "You have oranges and lemons here", she states in a very accusatory tone.  "Yes", I reply.  "They were having a sale of Florida oranges in the local supermarket".

  This is illegal she states!  The must be confiscated".  I didn't  bother to mention the Florida sale or anything, I just wanted to hand her "her sign" if you know what I mean.  I also didn't mention the limes that she missed in the fridge or the oranges that Elsie had in the cab of the truck.  She had her moment .....
We were heading to Augusta Maine for the Maine portion of the trip.  From there we thought that we could investigate the part of the coast that we had enjoyed last time and still have a location close to the highway so getting there, would be easy.  But, Elsie had to get to "thinkin" ... Obviously, it is very boring just sitting there with nothing to do but to look at maps.  Elsie, being the clever, intelligent navigator she is, spotted a little "red" road on the map that seemed to be much more picturesque and even a little shorter than the main larger road.  So, she says turn here.  I always obey "she who must" so off we go.  The first 20 minutes were quite nice with winding farm road views of the beautiful countryside.  We come to a cross road that had a stop sign.  The two semi trailer trucks ahead of us turned right here.  I naively ask, "Should we not also turn right?"  "No", a confident voice responds.  "We only have 40 miles of this left." 

Bravely, off I go.  It didn't take more than about 100 yds, and the road became very very, narrow.  At this point, turning around is not an option.  There was no shoulder and the width of the road was only about 1 foot wider than the Folly.  The cars behind us were sitting on our bumper getting just a tad impatient.  Elsie is burbling on about the beautiful sights she is seeing and how beautiful the scenery is.  I am enjoying a deep sense of fear, any the chance of me seeing what was further than the sides of the Folly was slim and none.  After a while of this, Elsie turns and says, "Boy, there isn't much room here."  Then she notices the colour of my face.  Nothing is said until we get to the end of this interminable road. Quietly, she murmurs that maybe a thin red road on this atlas wasn't designed for us with the Folly behind. I quietly gave a cheer.  We learn as we go!
After we set up the Folly, we went into Augusta which, as you all know, is the capital of Maine.  It is quite small and nicely laid out.  The Capital center had a museum set up that was really interesting so we poked around there and had a leisurely afternoon.  I should mention here that we have decided to try to keep the driving part to 4 or 5 hours max. per day.  We try to hit the road between 7:30 and 8:00, and be at the next site by 12:00 or 12:30.  This helps to ensure that we get a spot as we have not, to this point of the trip, made any reservations.  This reservation policy helps to make it more spontaneous for us and also allows us to suss out a camp site before paying.  This has helped us in several locations as the descriptions of the campsites and actuality sometimes are very far apart.  Anyway, back to Augusta Maine.
The next day, Saturday Oct 5th, we headed to Camden where we had enjoyed ourselves so much last time.  Without the Folly, we wandered along little back roads through some of the most beautiful countryside we have yet to see.  It is very much like New Brunswick, but seemed even more oriented to history.  All sorts of signs and historical points were along the road.  Beautifully maintained houses with huge, well manicured lawns spotted the road side.  You can sort of "feel" the history here.
On arriving in Camden (27 C) , we noticed that it was crammed with people with no chance of us parking or even turning around.  It was their annual Fall Fair that, apparently, was famous.  We drove through and headed to the campsite that is located very close to Camden.  We had thought of staying there, but it would mean that we would have to pull the Folly along some pretty narrow roads miles from the main road we wished to be on.  But we thought it was a very nice site, and the women there was particularly helpful.  She mentioned that they held "lobster feeds" at the campsite during the summer season.  We asked her where she got her lobster, and she mentioned a fellow in Rockland who sold lobster either fresh or cooked.  She also mentioned that he had quite a "Maine" accent.  Well, the thought of another chance at lobster sure got our attention, so off we went to the neighbouring town to locate this fellow.  Sure enough, there was his shop, and it was full of two things of great interest to me ... fresh lobster and a fantastic collection of beers from around the world.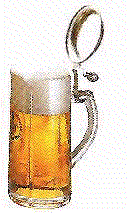 My type of guy ... even my shape of guy ... if you follow my swellings.  Sure enough, the lobster cooked for us was $4.49 a lb. so for 20.00 US we had 2 lb lobster each cooked up for us.  While we waited, I chatted with the guy, of should I say, tried to understand him.  He did mention that I had a "funny" accent!  He had just turned 52 and was looking forward to retiring and buying a motorhome when he turned 55.  In a very dark sort of way, he mentioned that he expected to have the "Big One" on his 55th birthday and never live long enough to spend the money he had earned.  His wife who was standing next to him, just smiled and said, "of course, not dear."  I sure seem to be able to get into some of the weirdest conversations with people. 
The resulting lobster feed was spectacular.  This time, it was a hard shell lobster and the meat was really tender.  We sat in the Folly and gorged ourselves.  Elsie allowed her creativity to soar and she even made bibs out of plastic shopping bags ... see pictures.  I don't know if she was just being creative, or if she thought about how much damage lobster can do to my shirts given my table manners when consuming lobster ... only she could say ....
We spent 3 nights in Augusta, Gardiner area of Maine.  The temperatures we hovering around freezing at night, and we were starting to think about short pants and Birckenstocks, so we thought of heading south.  Well, in New England, one doesn't head  south unless one wants to be caught up in the road configurations of Boston, so Elsie thought to head west.  Unfortunately, the main roads head north / south and the tiny roads head east / west.  Off we go to see if I had learned much about driving the Folly on small roads.  The first day out, Oct 9th, after traveling for 4 hours, we had barely covered about 100 miles.  Granted, it was through some very nice countryside, and the trees were trying very hard to change for us, but we were getting a little tired.  Eventually, we did get to our first destination, Brattlesboro VT.
Between Augusta and our goal of visiting Bill and Sylvia in Akron Ohio, was 3 one night stands and 4 days of driving.  Not much occurred of great importance during this east / west dash.  Suffice it to say that upstate NY is beautiful and some of the trees were changing colour The remaining states that we crossed, VT. NH and Pen. also did try to provide colourful scenery.  But, there was only one thing to mention.   When we left Augusta, we needed a tank of propane.  We have two, but I feel much more secure if both are full.  It wasn't until Belden that we finally found a campsite with propane.  Here, after a very long drive that day, we "blood" the Folly.
So far, I have been able to not bang, bump or bruise the appendage in the rear ... more by good luck than by skill, I fear.  Well, the RV Gods finally got me.  We had thought to stay in one KOA campsite in near Belden NY, but on arrival, there was no one in the office and no site had a sewer connection.  Nuts to that we thought, and we headed back down the road to another site a few miles further.  In we turn and sure enough there someone there to direct us to a site and he even had propane.  Well, I thought, the Gods are smiling.  You have to picture this as the location of the propane tank, the position of the road, and the presence of an old very tough pine tree are important.
As you go in to the site, you stop at the office, pay your money and then turn left to go uphill to the campsites.  The propane tank was on the road to the campsites just behind the office.  Well, to stop to get propane, and park the Folly a long way away, is pure stupid as the tank is quite heavy when filled.  I jump into the truck, rev up the 300 HP and pull ahead to the tank.  The problem is that I would be blocking the road so that anyone who wanted to get up or down would have to wait until the entire propane filling procedure was accomplished.  Now, inconveniencing anyone is an anathema to a Canadian, so I pulled forward trying to keep right sufficient enough not to block the road.  Dimly, I heard Elsie call "Joe, Joe".  (At least it wasn't blockhead!)  I stop, wandering what the hell the noise is all about.  Well, this is where the pine tree comes in.  I had managed to to scrape 4 or 5 limbs across the curb side (side with the entry door etc) top and had left several large, ugly scratches in the gel coat.  As my heart was sinking, the owner came up and told me that at least I wasn't as stupid as the last guy who had hit the tree at the end of the propane tank itself.   He said that, "now that guy was stupid".  Whether he should have warned me, or even whether the tree should be there or not, was not the issue in my mind ... I had forgotten to think 360 degrees and had bruised my Folly.  I could not look Elsie in the eyes!
Fortunately, she is more forgiving than most, so she even apologized to me for not seeing the tree.  I appreciated her effort, but it was my fault as I was driving.  If she had been driving now ...
 The plastic cover for the microwave stove vent to the left of the door was broken.  I could just imagine the repair bill!  The only redeeming feature of the place was that it was indeed a beautiful campground.  I included several pictures in the link as it really did impress us.  Elsie even enjoyed her late evening, and early morning jaunts, with the pups as the sky was clear, the air cool and the stars shone like she has rarely seen before.  To put you out of your misery, when we got to Akron, we went to a Camping World where we found the plastic vent and putty tape for under $10.00 and the scratches are not life threatening, I hope!  When we get to Jason's in Mobile, I hope to borrow a ladder and replace the vent.  At this point, I have bled on the Folly and it, in turn, has also bled.  I guess it is indeed truly ours now!!!!

One another thing worth mentioning happened in Bellefonte PA.  We are not sure if this town is named after Harry or not, but the thing that will stay with us is the sound of acorns hitting the roof of the Folly and rolling down the side. 

It sure is nice parking under the oak trees, but in the middle of the night, the sound of an acorn falling 20 feet to the roof is a little loud.  I must admit that these acorns are quite small in retrospect.  Later, in Crittenden KY south of Cincinnati after leaving Akron, the same situation occurred, but this time the acorns were the size of golf balls, and they fell from trees 60 feet high.  I thought, once again, that people were throwing rocks at us.  But, I am getting ahead of my story.  We are just getting to Akron Ohio and ready to descend on our old friends, Bill and Sylvia Herold.
What with the closing of parks on Oct. 15th and very vague descriptions of the campsites in and around Akron, we sort of chose one place to try in an area that we thought was close to the Herold's.  As usual, our timing was impeccable ... the time we were arriving in Akron, Bill and Sylvia had Sylvia's Mother, Ella, from Vancouver and Sylvia's sister, Diane,  from Toronto visiting.  They had a house full, but we thought that two more for Canadian Thanksgiving would be a good idea.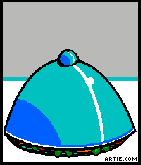 Fortunately, for us, they all agreed.  After the long, tiring dash from New England, a week here would sure be nice.  The intrepid navigator fussed and fumed her way through the highway system of Akron, and we arrived in the general area of the campsite chosen.  We go off the highway, past strip mall after strip mall until we see the road on which we were to turn left.  So far so good. I started to feel cocky ... again ...  Oops, the RV Gods were watching.
Along we go on a narrow busy road with people lining up behind us.  The speed limit was 50 mph (80 for you already transposed Canucks) and I had to at least do the speed limit.  The Campsite was to the right of us, according to the description, so we were trying to look for it and still not irritate those fools behind.  Flash ..... we pass the sign with absolutely no chance of stopping and turning in.   What to do .... there was no shoulder on the road, no place where I could pull off and think about things so we went on until we hit a "T" junction.  After a quick right turn, there was a small clearing on the left side of the road, so in I pull.  Now, this place was small.  I had to turn around 360 degrees without blocking the road; going into the ditch that was on three sides, or onto the wet grass that could be mud or quicksand for all we knew.  This is when I thumbed my nose at the RV Gods and with a minimum of fuss, only a few corrections, and back and forths, managed to turn the Folly completely around.  Take that you RV Gods I thought!  Sort of an "in their face.  But, they were not finished with us yet.
By this time, we had been on the road for over 6 hours, and I was getting tired!  We pull into this camp site, park and go into the office to register.  Now, for those of you who have read "Tale of Two Cities" as we entered the smoke filled small office, we notice two harridans sitting chain smoking.  One, I swear, was Madame Vengeance!  She looked out the window, saw where we had left the Folly, snorted and loudly stated that we had parked in the wrong spot.  After the terrible signs getting into this place, this opening statement did not endear her to us.  But, we persevered, "Do you have a pull through for 5 nights"?  She puffed and coughed and thought a minute and said "yes".  Good we thought until I asked the question, "Full Hookup"?  She looked as if I had asked her bra size and after a cough stated, "No, but we do have a sani dump that you could pull your RV to and empty the tanks".  Oh great!  As you will remember, we have to close everything up to move the Folly and the grey water fills every 2 to 3 days.  It gave me a great deal of satisfaction to say to her that this was not convenient and that we required a full hookup if we were to stay for a week.  Sniffing, she proudly stated that weekend there was a group coming in so our business seemed not important to her.  In short, we left!!!
Now what to do?  We looked at the campsite book and blindly chose another one.  Off we go, back tracking to the freeway and back for 1/2 hour along the way we came.  We pull off at the next off ramp for the next place and wander along for about 10 minutes down a sleepy road through some pretty nice housing areas.  All of a sudden, the houses started looking more like mansions and the well kept, huge front lawns looked more like putting greens.  We had sure found an area that suited our tastes!
We turned into the campsite and it was beautiful!  A little lake on both sides of the road in, and a well kept, clean, smoke free office area.  The girl in the office was extremely friendly, but, as the RV Gods laughed, she stated that the pull throughs did not have a sewer hookup!  Damn!  We were so tired that we took the site for one night, thinking that in the morrow we would go looking for a new site with full hookup.  She did state that the backin sites had full hookups.  We set everything up and had a look around.  It was very, very nicely kept spot, and we thought it would be a shame to have to leave.  So  ... back we go to the office, and make arrangements to move to a backin site.  We pack everything up, and more to the new site.  Being a very modest guy, as you all know I'm sure, I will not regale you with the backin experience except to say that it was flawless and only took a couple of turns and corrections, and we were docked.  Hot after turning the Folly around on that very narrow space, I pull off a great back in.  Now maybe the RV Gods will leave us alone?
 The following days were most enjoyable.  We had dinner at the Herolds, went shopping with the entire contingent -- I swear that Alex has grown another inch since last summer --  and made plans for a Truly Canadian   Thanksgiving Dinner!  Sunday the 13th was the day and to make things really tough for Sylvia, her stove packed it in!  The heating element could not be located in Akron and had to be ordered.  Not a problem, stated   Bill, the "Sensei of the BBQ!"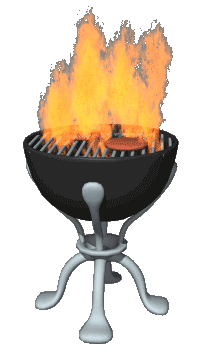 We will simply do it on the Komodo!  It turned out to be delicious!  Bill had outdone himself.  Not only is he the master of the BBQ Rib circuit, he now is the guru of the BBQ'ed turkey!

You have to understand that every time we have visited with the Herolds, most of our time is spent in the kitchen making food.  This time was no different.  There was sufficient food to feed at least 50 people and 12 small dogs available 24 hours a day!  Any weight I thought I had lost vanished!  Oh well, it is always for a good cause.  On Wednesday, we squeezed in a washing of the Folly for the first time and a pilgrimage to West Point Market, an Akron landmark, to  the stock the larder with some of the best food available in the world.  For those who are not familiar with West Point Market, it is as important to the food-aholic as Mecca is to the Muslims.  The freezer is now stocked and the mustard collection has swelled immensely.  Needless to say, we had a great week and regretted having to leave until we heard the weather forecast for Friday.  It was that dreaded 4 letter word ... SNOW!  Now, it is definitely time to head south, one day before old man winter shows up!
Thursday Oct 17th we headed for south Cincinnati, a small place called Crittenden KY.  It turned out to be a nice spot so we decided to heck with the huge acorns falling on the roof, we would spend 2 nights here before heading to Nashville Tenn.

We are presently in Nashville for 4 nights, just a short distance from the Grand ole Opry.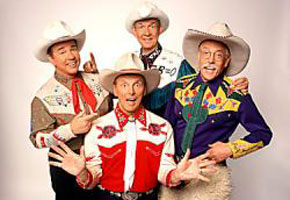 Here, I will end this epistle and start here for Number 5.   We hope to be at Jason and Brandi's in Mobile Alabama on Thursday night Oct, 24th where we will upload this then.
In short, we are away for almost 2 months and having a blast!  Hope everything is well with all of you!

Joe, Elsie, Barley, and Hops --  still talking to one another ... so far!

PS.
Elsie says that after much computer work on the bank accounts, we still have some money and can continue .... Whew.....
< p>